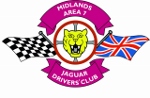 Group meetings are held on the first Wednesday of each month. Doors open at 7.30 for an 8.00 start unless specified differently, and all guests are encouraged to participate in the on the night raffle. The venue is the function room, which we are happy to share with other Jaguar enthusiasts, at the Jaguar Social Club, Browns Lane, Coventry CV5 9PS (link)
---
JANUARY 3rd
Noggin and natter
---
FEBRUARY 7th
Emma Airey: RH Specialist Insurance starting at 7:30
Our first speaker event of 2018, is an informative talk, by Emma Airey, of RH Specialist Insurance, now part of the Hiscox Group.
Everyone has to buy insurance which is why we regularly have insurance companies giving talks.
What we are looking for is the company that gives the best cover for the best price.
RH are different, they will also insure your modern car beating your current price by 10%.
I have also been assured that does not mean the following year the price is hiked up.
Examples of their prices are :-
A heavily modified V12 e-type roadster: £200
A Triumph Vitesse 2L:                                     £60
My Transit van:                                                  £100
All fully comp. with breakdown cover.
A Mercedes CLK 2008 twin turbo:             £260 fully comp
For our meeting Emma will be giving examples of classic car insurance quotes, but RH Insurance can also provide competitive quotes for more modern cars.
See more here:  (Link)
This meeting has been arranged by the XJS Club.
As Emma is travelling from, and returning to, Essex, for this meeting, the meeting start has been brought forward. 
Please arrive around 7p.m. ready for a 7.30 p.m. prompt start.
Many thanks to Graham Greenwood for setting up this meeting.
---
MARCH 7th
To be arranged
---
MARCH 18th
Jaguar Spares Day. NAC Stoneleigh
---
March 23rd – 25th
Restoration Show, NEC
---
APRIL 4th
To be arranged
---
MAY 2nd
To be arranged
---
JUNE 6th 
To be arranged
---
JULY 4th
Run to the Pub – to be arranged
---
AUGUST 1st
Concours at Stoneleigh Deer Park Golf Club
---
SEPTEMBER 5th
To be arranged
---
OCTOBER 3rd
To be arranged
---
NOVEMBER 7th
To be arranged
---
NOVEMBER 25th
Andrew Whyte Memorial Lecture (link) 
This year doors will open at 12pm so that the event can start at 1pm.
---
DECEMBER 5th
Annual General Meeting
---
DECEMBER 15th
Area 7 Christmas Dinner
 It will be held at the Strawberry Bank Hotel, Meriden, and we hope to have a magician again.
---
 Intellectual property of Area 7 of the Jaguar Drivers' Club.